SILAS – Battery and Power Test Systems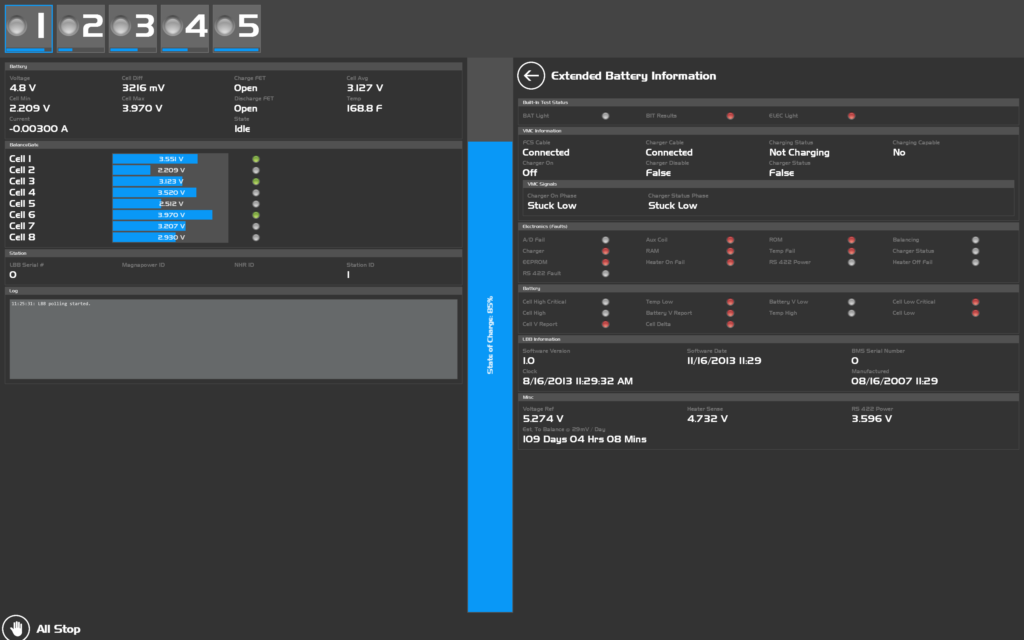 TSC has extensive experience in the creation of battery & power test systems. This includes designing, building, and deploying full test solutions to simulate a wide variety of real-world scenarios.
Through analysis of your key requirements we design systems to provide critical functionality using trusted vendors and/or custom designs based on your specific needs.

SILAS is an automated battery test and depot management system. It controls the charging, discharging, and cell balancing of a lithium-ion battery pack by communicating with the battery's BMS and an external power supply and electronic load. SILAS also manages a historical record of each battery's location, maintenance actions, and test data.
---
Experienced Engineers to Solve Complex Challenges
National Instruments CertifiedProfessional Instructor
Yardney Annual Battery Workshop
Two Certified LabVIEW Architects
TSC has the experience and knowledge of electrical systems to meet your needs
PCB design
System design
Grounding
Watchdog circuits
High speed sampling and response
Microsecond current pulses
Experienced with electronic load and power supply manufacturers
NHR
TDK
AeroVironment
Arbin
MagnaPower
Kepco
Pacific Power
Bitrode
Maccor
etc.
Experienced testing a wide variety of batteries and scenarios
Sample rates greater than100KHz
Currents greater than 2000 Amps
Voltages greater than 900 Volts
Greater than100 cells/batteries
Environmental simulation
---
Previous Project Highlights
Lithium Ion Battery Testing
Developed a battery test and evaluation system for
the U.S. Marine Corps for electronic targeting systems. Communicated with Battery Management Systems (BMS) to log battery faults and status information. A full battery depot has been set up at NSWC Crane to oversee the maintenance of over1000 batteries and supporting electronics.
Valve Regulate Lead Acid Battery Tester
Created a system to monitor more than 100 cells in series, temperatures, shunts, and other key data during a test. This system is capable of being cloned to continuously increase the number of cells being tested and monitored while providing a logging and reporting interface to the operator.
Test Handling and Operation Reporting (THOR) System
Developed a complete battery test and lab management system. This system allows the operator to configure data acquisition (DAQ) devices, cycle instrumentation, and test profiles, while remotely monitoring test progress. Multiple vendor's power supplies and loads are supported. The system can control and log data from over 50 independent instrument channels simultaneously with hundreds of individual DAQ channels and strings up to 900 volts.
Pulse Tester Application
Developed software to program an NHR load with a pulse profile with microsecond timing. The software acquired, logged, and displayed data at a100 KHz sample rates. The application successfully performed pulsed discharging of a Lithium-Ion battery pack which allowed for verification of previously untested manufacturer specifications.
---
---