Air and Missile Defense
TSC has been a strong technical participant in Aegis Ballistic Missile Defense (BMD) programs for over 20 years, beginning with the Navy Area program, continuing through the Navy Theater-Wide program, and currently with Aegis BMD.
Our primary contributions are technical systems engineering and integrated logistics support, where we assist with timely development, installation, and integrated logistics support for the Navy's BMD ships.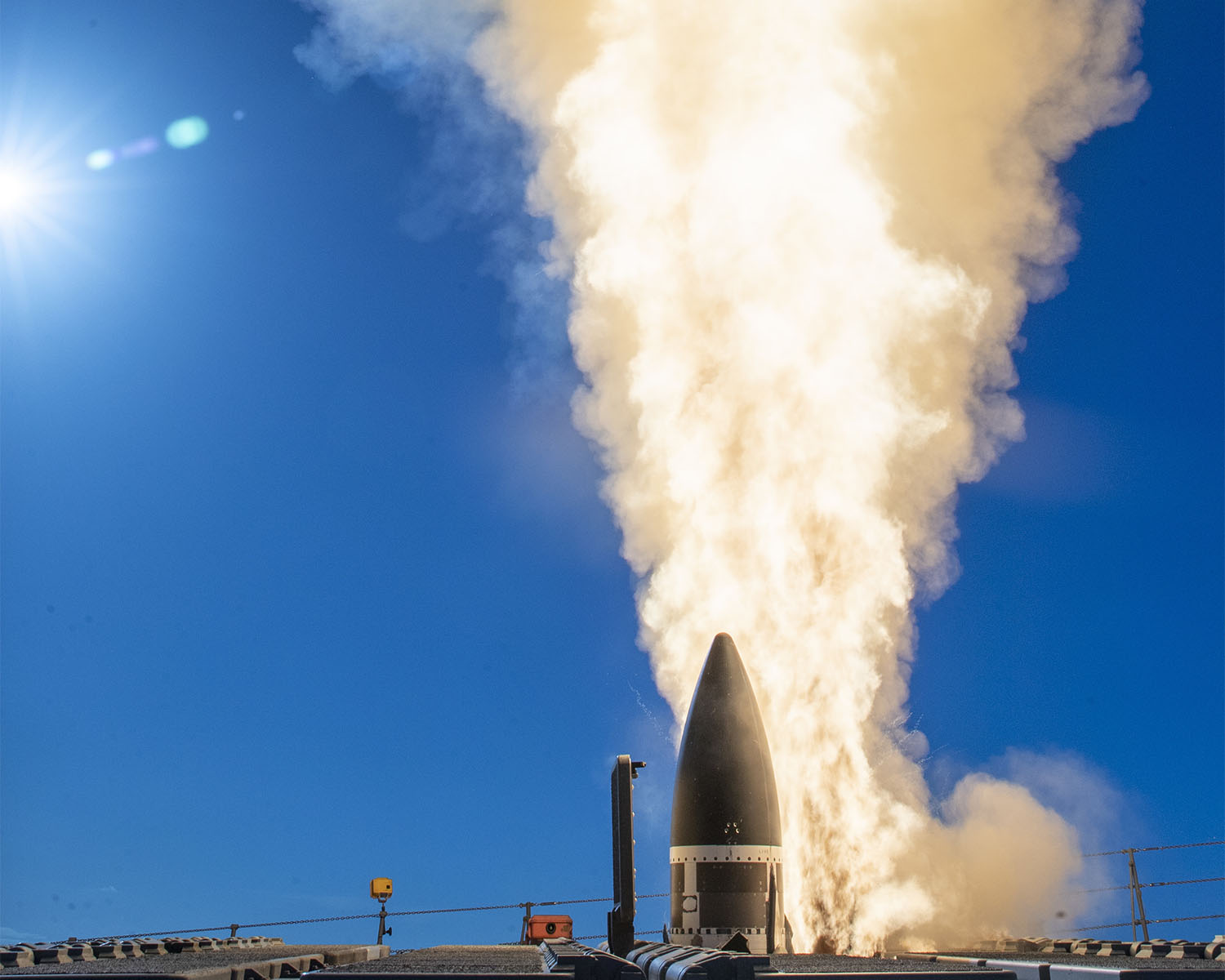 Ballistic Missile Defense Simulation Framework (BMDSF)
BMDSF is a plug-and-play application programming interface library that provides communications among functional modules in a Ballistic Missile Defense simulation.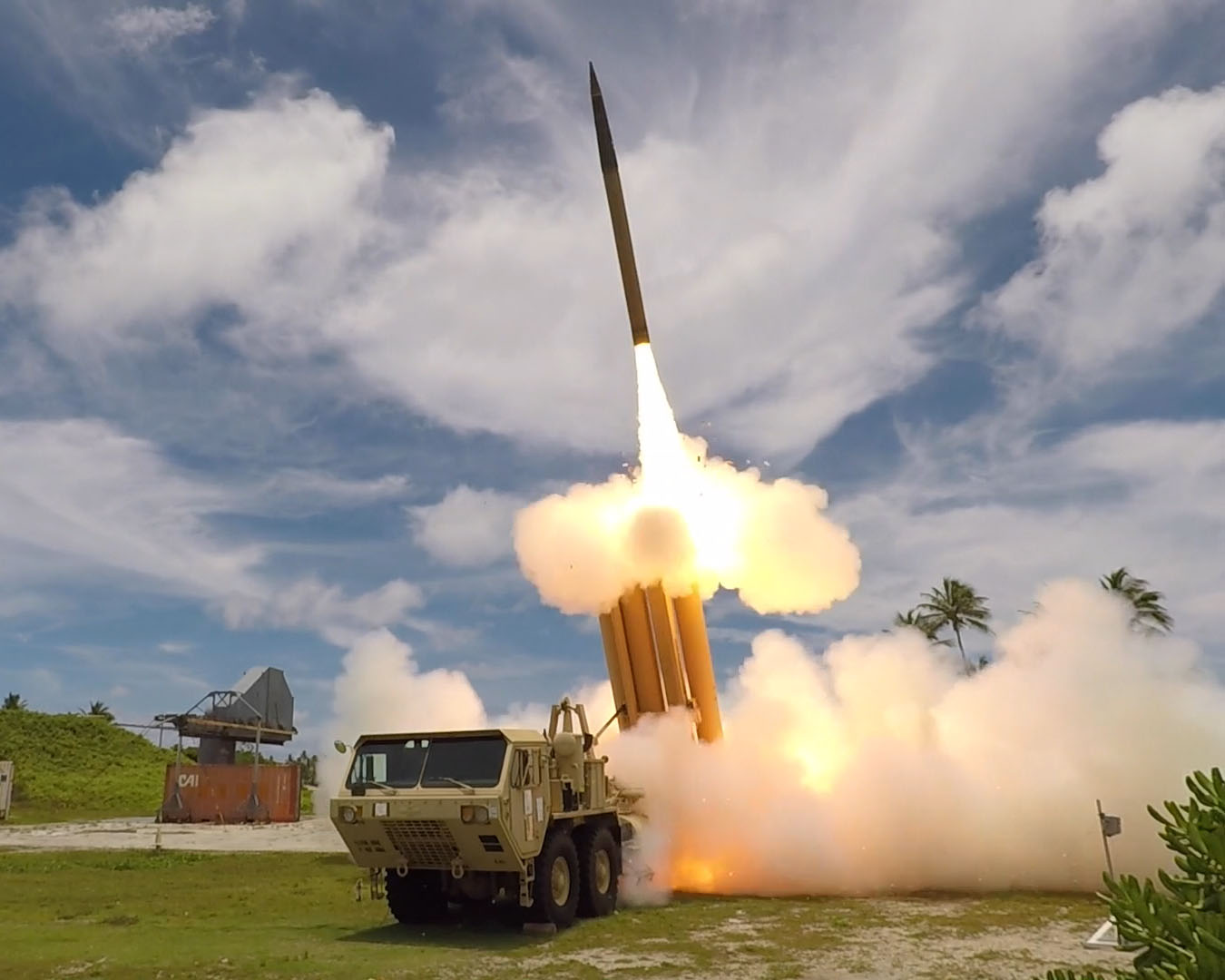 Terminal High Altitude Area Defense (THAAD)
Working with THAAD Fire Command & Control (TFCC) subsystem, TSC developed the BM/C2I Integrated Test Environment (BSITE). This system is critical to emulating the real-time tactical THAAD radar interfaces (RIE) for TFCC testing and algorithm development.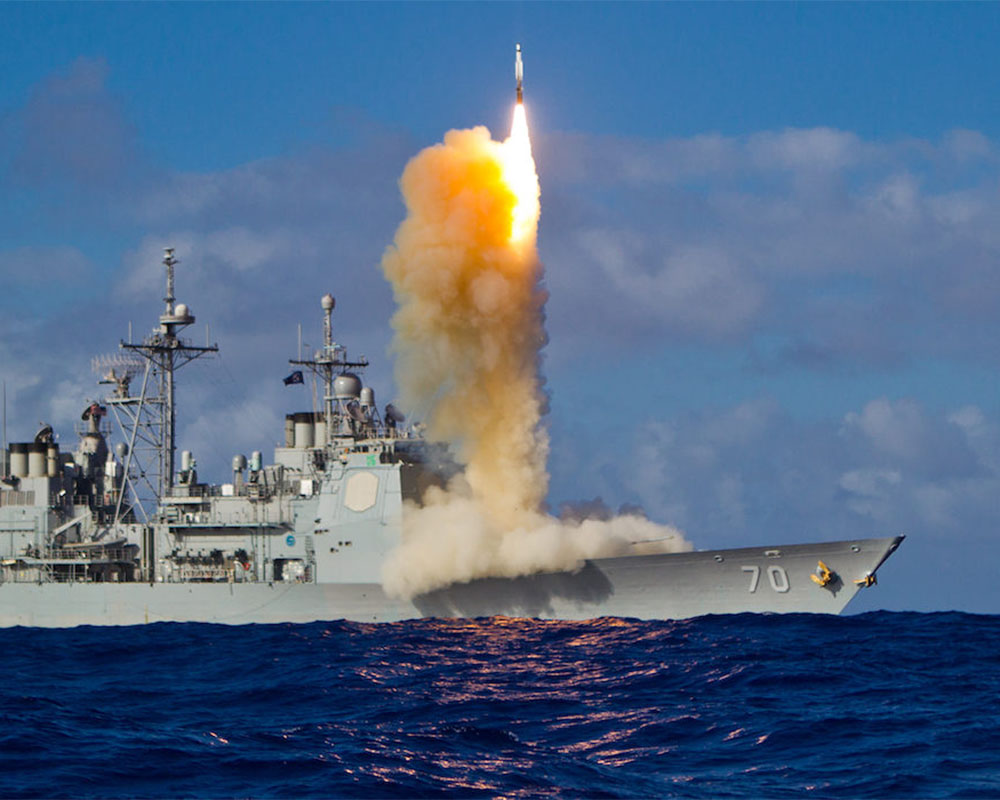 BMDS Radar Algorithm Development, Modeling, and Simulation
Distinguishing lethal objects from non-lethal ones, is the most challenging problem of ballistic missile defense. TSC's development of modeling and simulation technologies has helped advance BMD systems for over 40 years.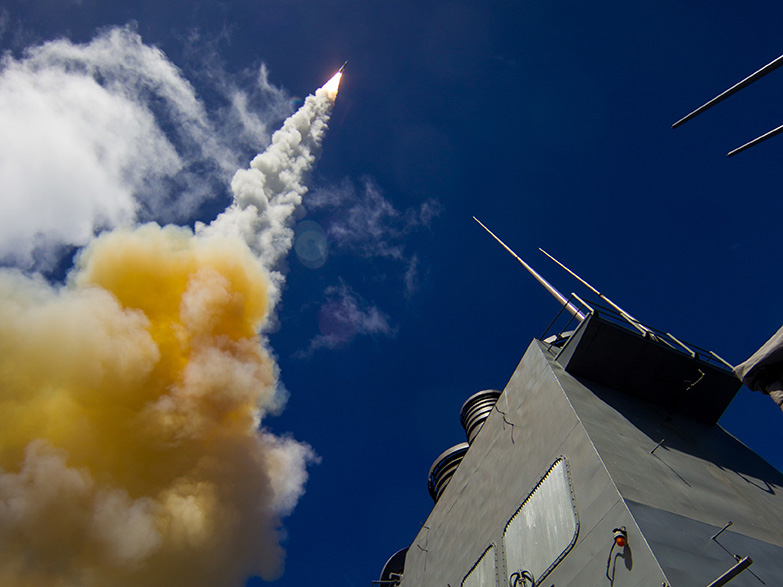 Test Sets & Threat Simulators
Our simulation products comprise a broad span of radar analysis and system engineering tools that range from detailed antenna models to flexible effects-based tools for system-of-systems design.
Target models as a RF signal
Propagation Effects
Sea and Land Clutter
EA and EMI Simulation
Signal Processing
Radar Search Performance
Target Identification and Discrimination
Radar Siting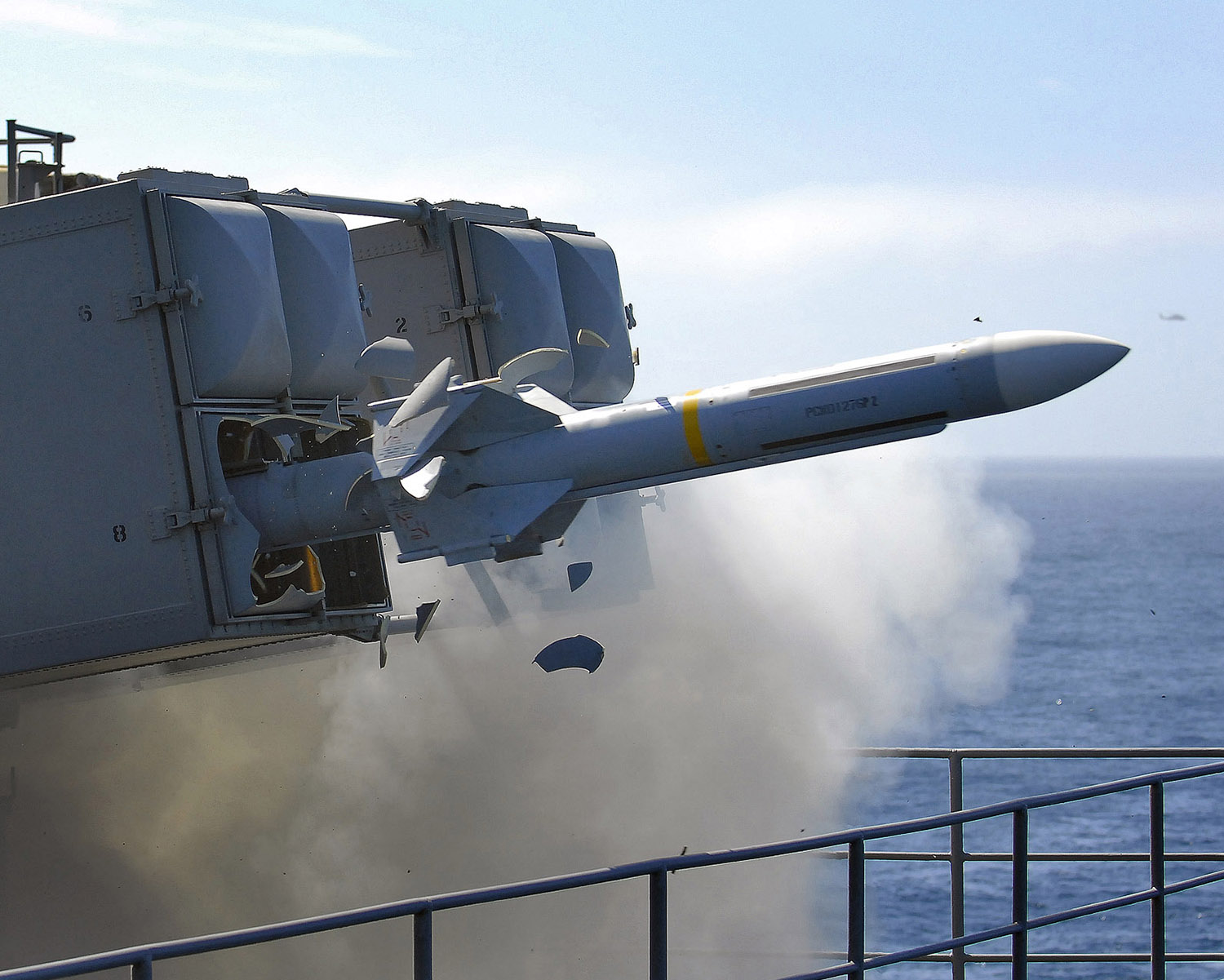 Extensive Program Experience
TSC's expertise has been provided to major government programs including the following:
30+ years supporting multiple variants of the AN/SPS-49
Radar subject matter expertise for the Navy's IWS 2.0 Common Data Sensor Architecture (CDSA)
SEASPARROW Missile (ESSM), RAM/CIWS Program Office
Navy's Cooperative Engagement Capability (CEC) program
PHALANX Close in Weapon System (CIWS)
Rolling Airframe Missile (RAM) weapon systems programs.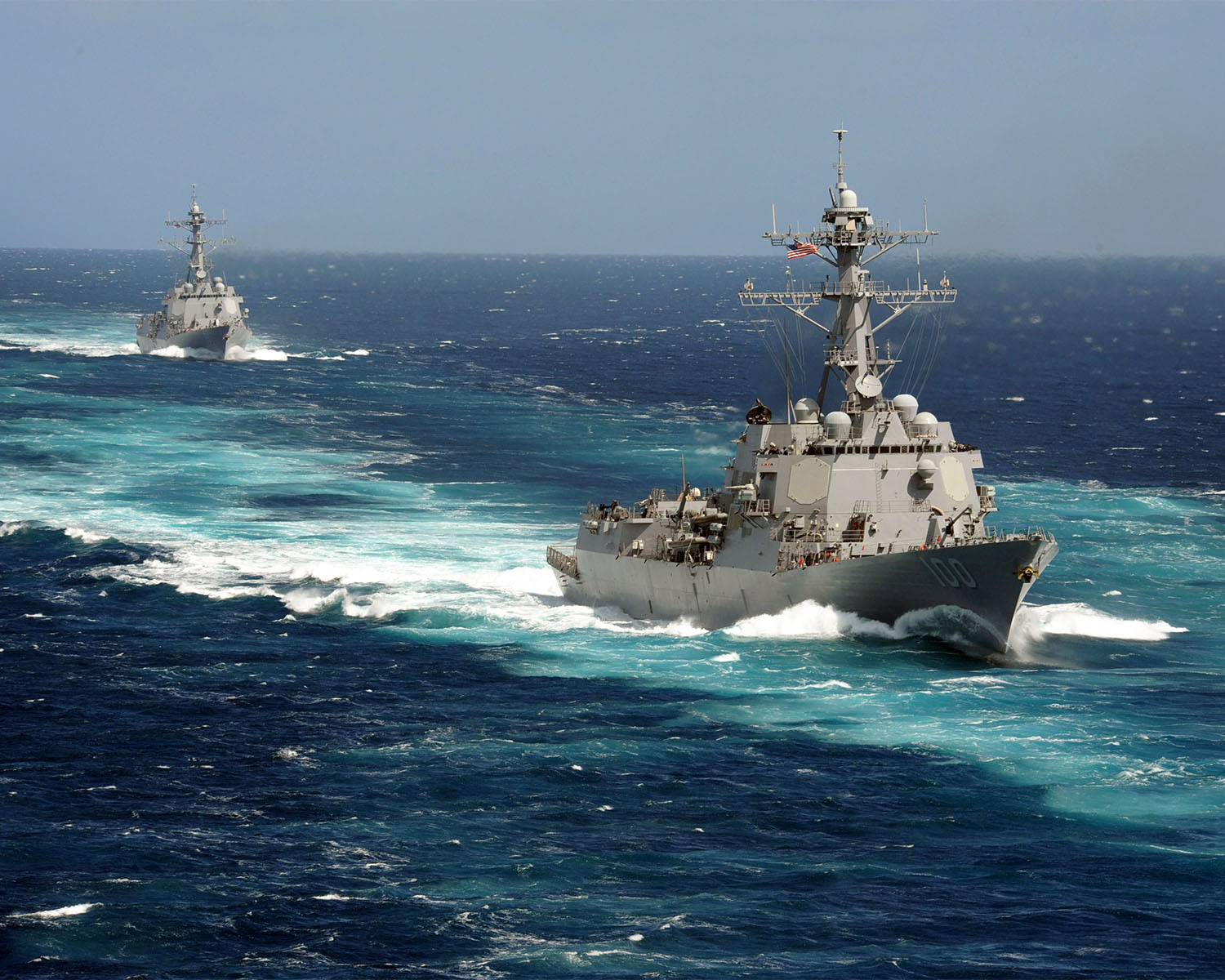 Mission Support
We work closely with the Missile Defense Agency (MDA) in creating a BMD system to defend the United States, its deployed forces, and allies from a ballistic missile attack.
TSC supports investigation of issues critical for successful engagement support and development of techniques to mitigate potential performance-limiting factors. We have performed numerous detailed analyses to predict radar system capabilities and to demonstrate ways to optimize radar performance.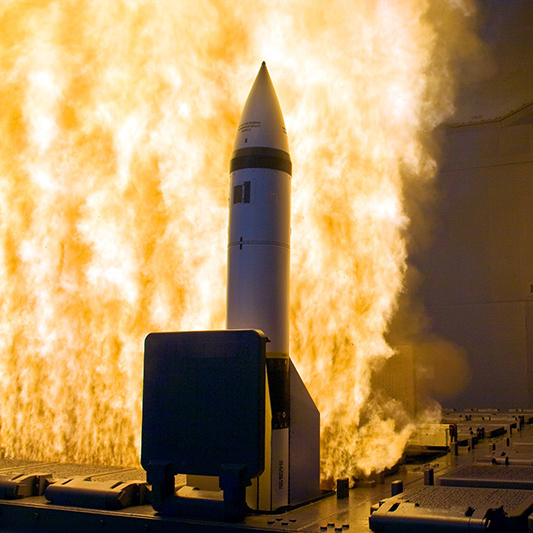 Systems Engineering & Analysis
TSC has acknowledged expertise and significant experience in radar system engineering for the Department of Defense (DoD) and FAA, including concept development, design and production support, integration and testing, and deployment support.
Radar Performance Assessment
Signal Processing
RF Discrimination
Requirements Evaluation
Simulation Development
Installation Schedule Management
Supply Chain Logistics support
Navy Transition Liaison Support