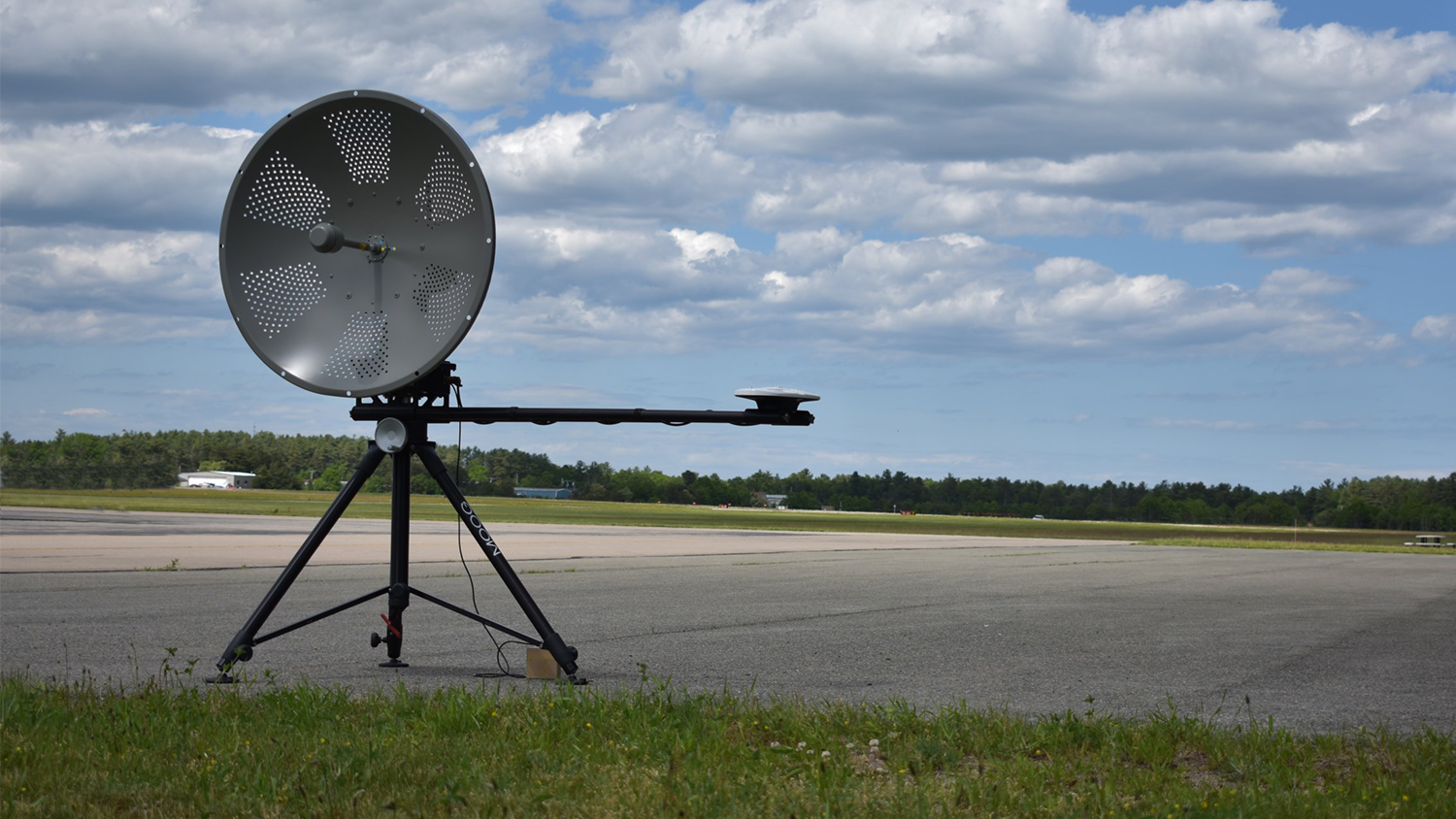 TSC Mobile Tracking System 3.0 (MTS 3.0) extends the range of air-to-ground data links. By simplifying the inherent complexities of a tracking system, TSC is able to deliver an easy-to-use unit that minimizes user error and maximizes network performance.
The MTS 3.0 is built on the same principles as the MTS 2.0, but allows for mounting much larger (or multiple) antennas. This gives an end user the ultimate flexibility to mount a wide range of antennas for any purpose.
SIMPLY HIGH BANDWIDTH
Minimal mechanical setup required
Automatic heading calculation
Radio agnostic, modular design
Integrated Inertial Navigation System (INS)
Built in gimbal stabilization
Cursor on Target (CoT) compatible
Web-based Graphical User Interface (GUI)
Compatible with Single Input, Single Output (SISO) and Multiple Input, Multiple Output (MIMO) networks
Various frequency band packages available
Tower mountable or tripod available separately
Speeds: Pan 15 deg/sec, Tilt 10 deg/sec
Integration assistance & support available
RF Tracking for GPS Denied Environments
Tracking options include CoT, Piccolo, Mavlink, ADS-B, etc.
The MTS 3.0 is customizable to an operator's unique requirements. The size of the unit lends itself to a more permanent installation but with optional features like gimbal stabilization and continuous heading updates, the MTS 3.0 can be completely mobile. There are a number of antenna options for multiple frequency bands. As with all TSC MTS products, the MTS 3.0 is radio agnostic.
MTS 3.0 includes up to 3 cases (depending on options purchased).
Tripod Case – 46" x 16" x 14", 60 lbs
Dish Case – 41" x 13" x 34", 45 lbs
Remaining Equipment Case – 34" x 24" x 20", 85lbs
Assembly and setup time is approximately 15 minutes depending on configuration.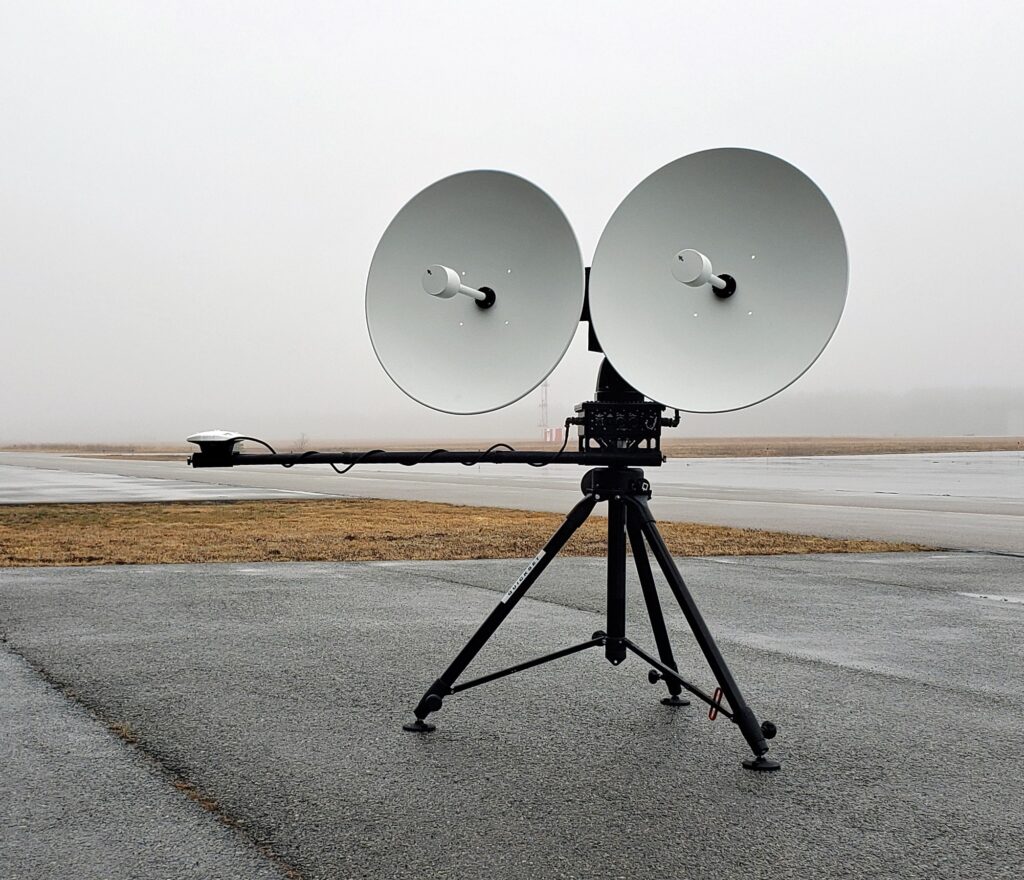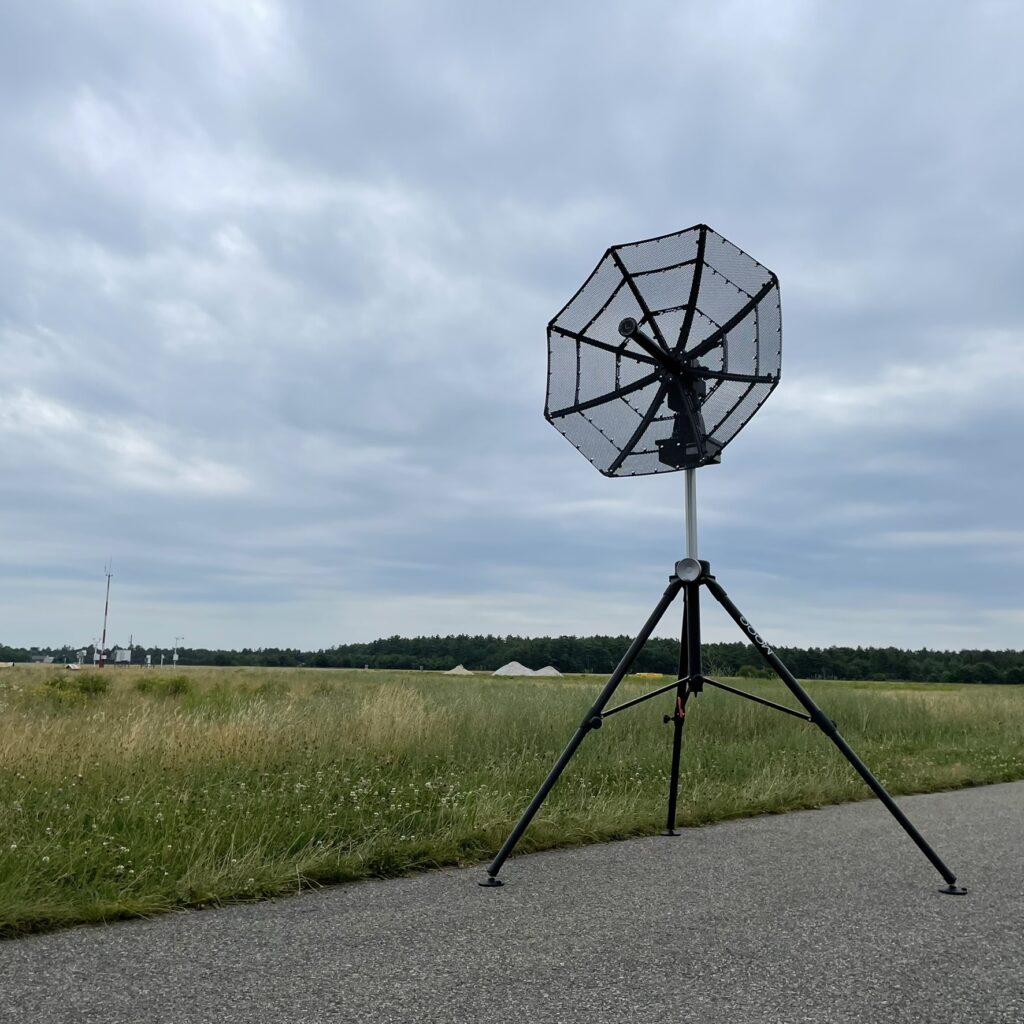 Large Dish
Dual Dish
Antenna Gain
L-Band:
24 dBi
MTS3-LD
21 dBi
MTS3-LP
S-Band:
28 dBi
MTS3-SD
24 dBi
MTS3-SP
C-Band:
35 dBi
MTS3-CD
31 dBi
MTS3-CP
Dish
L-Band:
10°
MTS3-LD
17°
MTS3-LP
S-Band:
6°
MTS3-SD
11°
MTS3-SP
C-Band:
3°
MTS3-CD
4.7°
MTS3-CP
Size
Dish (Diameter)
48" (x1)
30" (x2)
Total Elements
2
4
Polarization
Dual Ploarized
Dual Ploarized
Twist lock to change
Twist lock to change
V/H
+/- 45°
+/- 45°
Operation
Elevation
0-90°
0-90°
Pan
360° continuous
360° continuous
Accuracy
<1°
<1°
Environmental
Temperature
-15° C to 55° C
-15° C to 55° C
Protection Level
IP67
IP67
Automatic Heading
Optional
Optional