Polyphase Microwave manufactures high-performance specialty mixer components, assemblies, and instrumentation for demanding RF/microwave transmitters and receivers. Our products are critical elements in wireless communications systems, radar/EW systems, test instrumentation, and scientific R&D. We stock a complete line of specialty mixer components including image-reject mixers, quadrature (I/Q) modulators, quadrature (I/Q) demodulators, and single-sideband modulators.
polyphase microwave product lines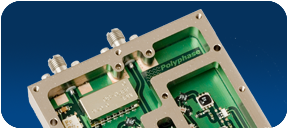 Upconvert IF signals to the desired RF sideband while suppressing the unwanted RF sideband.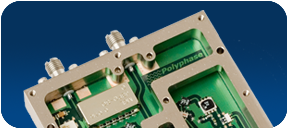 Downconvert the desired RF sideband to an IF output while rejecting unwanted RF image frequencies.
Showing 49–60 of 65 results